Lead Benefits Counselor,
Towers Financial Services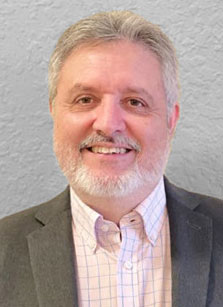 James Torres has over 20 years as a Financial Services Professional currently owner of Towers Financial Services & Towers Federal Educators, Educating and serving families, businesses, and Federal Employees nationwide. He dedicates his time at work educating & guiding individuals, families & small businesses, to achieve their financial goals while building life-long relationships. James' extensive years having worked in International Finance, working as a Stockbroker, Forex Broker, Mortgage Lender & Broker, Insurance Agent, Financial Planner and more allow him insight into many creative strategies to find the most efficient ways to teach and guide those he serves to reach their financial goals thus protecting their families and employees. James uses his unique and detailed strategies to help lower costs, increase Asset Efficiency, Tax-Deferred & Tax-Free Retirement Planning, Tax Planning, Social Security Planning, Estate Planning, Long Term Care, Debt Reduction and Mortgage Protection and more through insurance products as well as creating unique funding strategies for Domestic and Foreign National clients in Residential and Commercial Real Estate Purchase, Rehab and Flip opportunities.
As a Financial Professional his goal is to build lasting quality relationships while assisting with their financial goals and objectives. He dedicates attention to his new clients, same if they were his current clients ensuring that everyone is taken care of equally. James combines his personal service and leadership skills with the Towers Financial Services network to provide a cornerstone of service and strategy. Towers Financial Services is a member of the Insurance Agency Marketing Services group, which is currently a National Leader in financial protection strategies and wealth management.

Prior to establishing his own Financial Services firm, James held various upper-level corporate positions with Interbay Funding, Greenpoint Mortgage, Federal Life, Forex Inc. and represented Industry Leading firms such as Broker's International, Top Rank Advisors and Lloyds of London and has an MBA degree in Business Administration and Finance.

James and wife, Maria, reside in Southeast Florida and have 5 children, 5 grandchildren; alongside his family James strives to be a highly active community leader serving in various community programs to feed the poor, Veteran services, volunteers at his church in the Benevolence Ministry where he offers Pro-Bono Financial Education & Guidance and serves with local and international missions.
Call us today to see how we can help!
Towers Financial Services
At Towers Financial Services, we work with our clients to help them take control of their financial future through education and the creation of a comprehensive financial strategy that is designed to help them with the 5 critical areas of retirement planning, including:
Retirement Income Planning
Estate Planning & Legacy Planning
Medicare & Long-Term Care Planning
As financial professionals, we see it as our responsibility to help our clients make the strongest financial decisions for themselves and their loved ones. At Towers Financial Services, we work hard to bring our clients financial solutions that are designed to help them achieve security and peace of mind in retirement.